Here's an image I put together of what the shirts are going to look like. Ordering is now open for them!
They are black cotton shirts in either LONG sleeve for $20 or SHORT sleeve for $15...
Sizes are small through xx (if we need one bigger I will check with the printer and see if we can)
Please when ordering specify which one, how many you would like, what size/sizes and send your payment to:
Marie Laney

3 Water Street PMB#204

Grand Lake Stream, Me 04637

(Make checks payable to the Maine Sporting Dogs Association)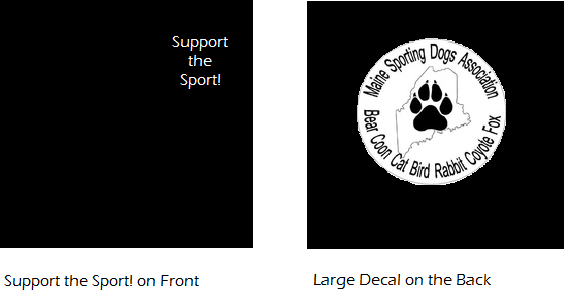 Once again the MSDA wants to thank you for all of your support!
Any questions can be directed to me through PM or email at
stratton05@hotmail.com